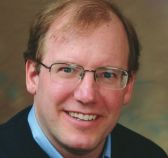 I see the anti-gay machine known as Peter LaBarbera has finally figured out that America is not having his one sided, negative only view of homosexuality, so he is moving on to Brazilian audiences who I can only image are eating it up. Of course the flip side is that they too will soon see that the gay folks they know and love don't match the picture Peter paints.
Add to this Peter's out right lies. He claims the pro-gay folks have more money than pro-family folks. That statement is just a lie.  Peter states in the interview:
Americans For Truth (www.americansfortruth.org) is one of a tiny number of groups worldwide dedicated solely to fighting the homosexual and transsexual activist agendas. The homosexual activists spend far more promoting homosexuality, bisexuality and transsexuality than the entire, collective pro-family movement in the USA. It's not even close. They have the money and the power; we have God's truth.
Problem is this is a proven lie. An outright, full fledged piece of untruth. Focus on the Family and the American Family Association have budgets that far exceed any pro-gay rights organization.
What strikes me, and leaves me feeling inquisitive is Peter's posts promoting himself on various radio, print and tv. Every interview, mention in the papers and sound snippet available and Peter is there promoting Peter. He is his own best promo. That's good since we all know I am not going to do it!
Also see Box Turtle Bulletin